Concerts and other events
2016–2017 season
This is our 30th year. We produce monthly concerts and can rightly congratulate ourselves for what we have achieved and thank our loyal audience for making it possible.
This year we are continuing with the Musical Bran Tubs as well as welcoming the RNCM Songsters for the first time and including a real celebration of Finzi's work, a relatively under-performed composer. We hope you will keep coming back for more.
Join the free mailing list

Concerts Secretary
Concerts start at 7.30pm (unless shown below) in St. Oswald's Church, Sowerby, Thirsk, North Yorkshire, UK (directions). For more information on the artists and content of each programme please telephone Graham Merriam on 01845 597058 or 07899 746385 or email
Ticket prices shown are for advance booking. – More
The mailing list brings you details and reminders by post or email – More
Everyone is welcome – you may be new to Sowerby Music and maybe also to classical music.
Young listeners – we hope to encourage as many students and children as possible to attend our concerts by offering them FREE admission (18 and under) as long as they are accompanied by an adult.
Get concert tickets in person at Thirsk bookshops, by mail from Peter Rush or buy on line. Most concerts are cheaper in advance, but usually there are still some tickets for sale at the door on the night.
.
£17.00 on the door Buy now — £16.00
A 30th Birthday Celebration
With Yorkshire Young Musicians alumni and The Eblana String Trio
Saturday 15 July, 7.30pm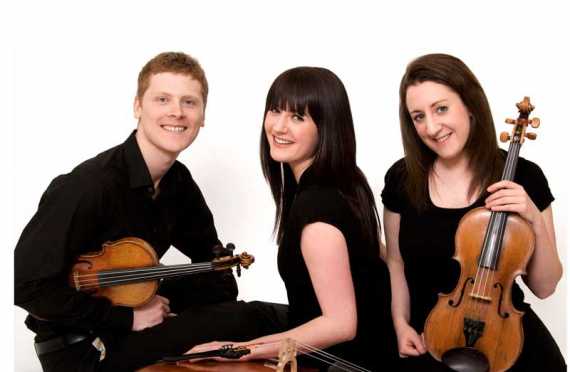 The Eblana Trio